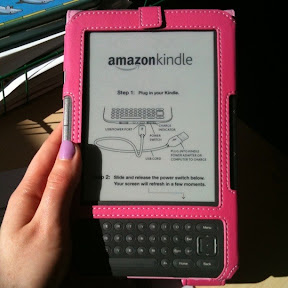 I'm slowly getting over my cold. Seriously, where does snot come from? It will not stop! But I have my new toy to play with. I've got no excuse not to read all the classics now as they are free on the Kindle.
The pink of the cover is a lot brighter than the website suggested. In fact, it's not the same colour at all. I like it though. Certainly not going to lose it!
And the sun has finally been shining in Norwich. Here is a little pic from my lunchtime walk through the cemetery. So pretty! I think spring may finally be on it's way.